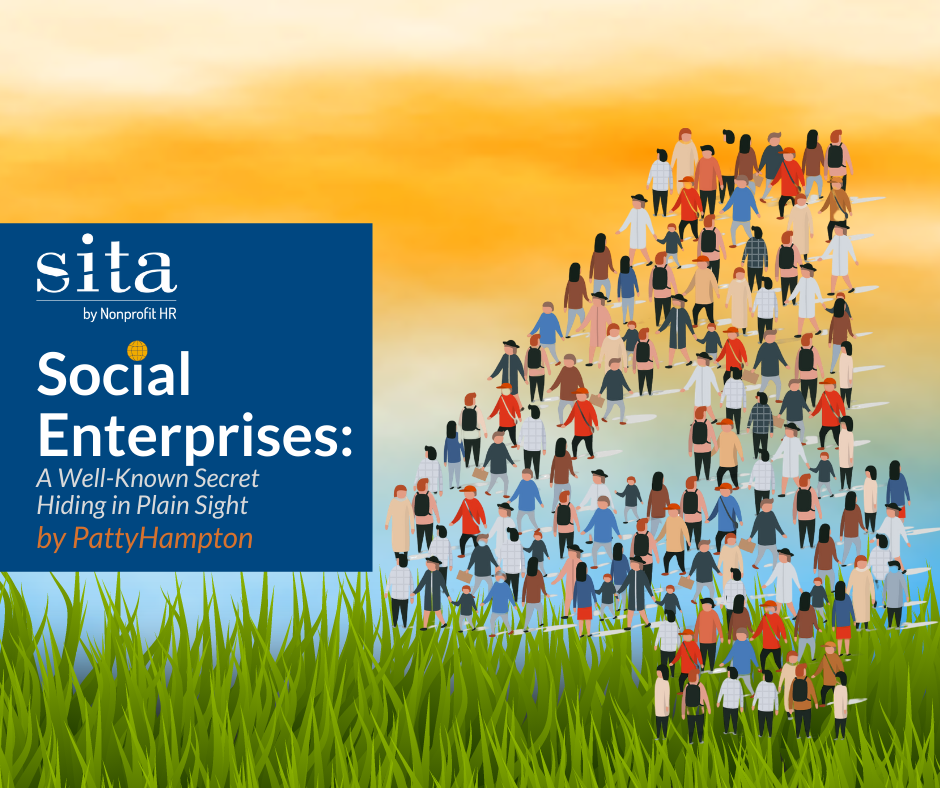 Over the past few years, I have immersed myself in all things "social enterprise", a market sector that has been hiding in plain sight since the mid-1800s to the early 1900s! The Social Enterprise Alliance (SEA) defines social enterprises as "organizations that address a basic unmet need or solve a social or environmental problem through a market-driven approach." Tracing the birth of social enterprises in the United States and globally has been fascinating. It's like being an eyewitness to the spectacular journey of social entrepreneurship before anyone knew the impact it would have today.
I purposely wandered down a few rabbit holes, chasing my passion for better understanding the growing social impact sector. I was adamant about exploring why this sector has been tugging at my heart, and now I finally understand my why, but it's also a purpose greater than I could have ever imagined!
Like others, the cliché term "change the world" has haunted me since I was 14-years young. This "change the world" mentality is no longer just a statement, but a defined way of living. When you look at the world today, we are in the midst of several crises, from the Black Lives Matter movement to a pandemic, to what is forecasted to be the worst recession since World War II. Together, we are each watching, experiencing in some cases, creating social unrest. And we are witnessing injustices that we will never forget. As leaders in the talent management sector, and as much as we all may feel the need to take a minute to breathe, we must still find ways to move forward. One way is to work collaboratively across all sectors.
To me, it sometimes seems as though society has stepped onto a powder keg that shook our foundation. Yet, the one steadfast ecosystem that has not wavered in its mission is the social enterprise sector. Sure, the social enterprise sector has all the scrapes and bruises just like the others, but the mission continues to be the same; to address the unmet needs of people that live and work in the communities they serve.
I'm obsessed with the people who not only lead a social enterprise but also have strong convictions about their products or services. Specifically, those who have committed to a vision and mission that will passionately impact a global world for generations to come. To put this in perspective, I got a first-row seat to the Social Enterprise World Forum (SEWF). If you don't know about SEWF, you should! It is the place for social entrepreneurs to gather, share stories, collaborate, and celebrate the success and progress of others. From September 21-25, 2020, I was an active participant at the SEWF. I was eager to lean in, listen, learn, and connect with social entrepreneurs like myself. While having a fireside chat, I felt right at home and among long lost friends.
I heard and saw inspiring videos and stories of challenges, grit, and sustainability. I quickly learned that this nascent sector is a community of change activists with innovative yet purpose-driven mindsets striving to solve some of the world's most complex issues. These organizations have learned to trust a broader ecosystem. I was moved and inspired in such a way that I began to think about the social enterprise workforce and organizational culture. It was also during this time that I continued to understand startups in relation to the more established social enterprises and how they prioritize the people that they employ. My mind would wander to areas that social enterprises, no matter their size, will need to develop in order to understand and ensure they have a talent management strategy as they continue to grow. One very personal reason I know this is true is that Nonprofit HR, for which I have worked for the past 19 years, is a social enterprise. As a firm, we have faced, embraced, and successfully tackled these same growth opportunities, last year placing us on the Inc 5000 list for one of the fastest-growing firms in the nation.
As leaders shared their stories at SEWF, rarely did I hear them include discussions on talent retention issues, compensation, benefits, and recruitment. Like any business, social enterprises need people to thrive. Social enterprises need internal and external stakeholders, from a talented staff to wealth partners, to build sustainable communities and cultures both domestically and globally. As I continued to visit other sessions at SEWF, it became clear to me how important it is that social enterprise leaders not fall victim to what other sectors have done. What is the big no-no? It is mistakenly developing a "leader's do-it-all" approach as they grow and scale. The social enterprise sector needs more than just talent management champions. It also needs social entrepreneurs to work in this space that are fueled by a passion for helping visionaries build from the inside out.
Shortly after attending SEWF, I was reminded of the concept paper, The Emerging Fourth Sector, developed in collaboration with the Concept Working Group of the Fourth Sector Network and the Aspen Institute. The paper explains that what then emerged as the "fourth sector" is a community of organizations from the public, private, and social sectors. Going forward, this developing sector will only strengthen and thrive through the art of collaboration. What we know now is that the social enterprise sector is a movement for good. What we may not know, however, is that it is a movement that will require all sectors to work together and collaborate. When one sector fails forward, we all will likely experience aftershocks that will require a collective response; one built on partnerships and ecosystems that complement each other. Luckily, leaders of this sector can benefit from the knowledge gathered from their more seasoned counterparts. No need to start from scratch here. Social entrepreneurs have a leg up by learning the lessons from those that came before them, some of those lessons still being learned, even by industry giants.
And so, we can all learn from the social enterprise sector, because it's about forging a global community for a greater good. This glorious sector is about believing in what you cannot see, and about having faith, hope, and being moved and inspired to act, something I have seen some hard-driving leaders lose along the way in their careers.
Social enterprises are well-known secrets hiding in plain sight. Yes, they are! The world as we know it and its future will need social enterprise champions. I'm enjoying my journey as a social entrepreneur that serves social enterprises. I am a change activist. In fact, we all are in our own unique ways. And, I invite you to discover new opportunities with me.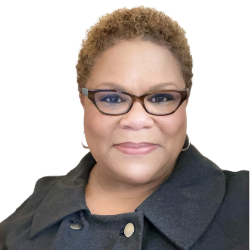 Patty Hampton
Chief Social Impact Officer (CSIO) & Managing Partner
Email me: phampton@nonprofithr.com
Call me: 202.644.7423
 Connect with Patty on Linkedin!